Message from the Institute Professor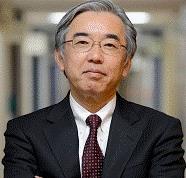 As the hub of the obstetric and gynecological care and the center of medical education in the eastern Shikoku, the Department of Obstetrics and Gynecology (OBGYN) offers a wide range of medical services from general to advanced care. We provide medical services in the following four areas:
• Reproductive Medicine
• Perinatal Medicine
• Gynecologic Oncology
• Women's Health

Medical Services
Medical services in the outpatient clinic are provided by our specialized physicians in each area of specialty. Inpatient care is provided by the primary physicians under the supervision of the attending physicians.

Treatment Policies
A course of treatment for each patient is decided not only in the discussion between the primary and the attending physicians but also at the departmental clinical conferences held twice a week. For those patients who also have non-OBGYN conditions that are treated in other departments, the course of treatment will be decided in joint conferences with doctors in relevant departments.

Areas of Specialty
① Reproductive Medicine
Being the third hospital in Japan to have successfully performed in vitro fertilization, our infertility treatment is among the most highly reputed programs in the country. We practice advanced patient care and conduct cutting-edge research. In particular, clinical care we provide in areas such as ovulation induction, assisted reproductive medicine, recurrent pregnancy loss, and laparoscopic operation is at the highest level in this country. We are designated as a training facility of reproductive medicine.

② Perinatal Medicine
Being designated as a center for comprehensive perinatal care in fetal ultrasound diagnosis, fetal therapy, pregnancy with complications, and management of abnormal pregnancy, with 6 beds in MFICU, 9 beds in NICU, and 12 beds in GCU, we provide advanced perinatal care with a practical approach. We are currently an interim training facility of the Japan Society of Perinatal and Neonatal Medicine.

③ Gynecologic Oncology
We perform laparoscopic surgeries for benign disorders, robot-assisted surgery, malignant tumor surgery, top-level surgical treatment of gynecological cancer, chemotherapy, and photodynamic therapy (PDT). The quality of our treatment outcome exceeds the national norm. With respect to chemotherapy, we provide treatment in conjunction with other core hospitals in Tokushima. Because of the recent increase in younger patients, we have been actively employing laser vaporization and PDT for early stages of cervical cancer. We are a facility for specialist training accredited by the Japan Society of Gynecological Oncology.

④ Women's Health
With the rising longevity of women, our goal is to provide comprehensive health care for women, including treatment of general obstetric and gynecological diseases, menopausal medicine, lifestyle-related disorders, and breast cancer screening. In particular, our approach to lifestyle-related disorders and breast cancer screening has drawn attention as a model case of new obstetric and gynecological medicine. Furthermore, in coordination with the Medical Consultation Room for Women in this hospital, we are implementing numerous efforts to improve medical care for women.